FRACTIONAL BODY TREATMENT
WHAT IS MORPHEUS8?
Morpheus8 is a minimally invasive modular RF fractional solution for skin and fat treatment.
KEY BENEFITS:
Morpheus8 delivers the deepest fractional treatments available, heating subdermal tissue up to 8mm (7mm + 1mm thermal profile)
Dual Handpieces allow for increased treatment functionality: Morpheus8 for smaller treatment areas and Morpheus8 Body for larger and deeper tissue treatments
Intelligent programmable technology and large, easy to navigate LCD treatment screen
TECHNOLOGIES ON THE WORKSTATION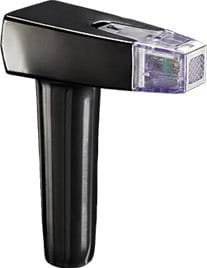 Morpheus8 is a minimally invasive device for fractional coagulation of subcutaneous tissue. Morpheus8 provides an interchangeable portfolio of microneedling tips to deliver customizable fractional treatments.

Morpheus8 Body is designed for deep fractional coagulation of subcutaneous tissue. Morpheus8 Body with 3D Smart Frame and Burst technology provides up to 8mm of deep treatment (thermal profile of 7mm + an additional heat profile of 1mm).
Not all products are approved in all countries. Check availability and approved intended use with our local representative.
Clinical and peer-reviewed publications are published by a third party and based on physician experiences and study results. InMode does not take responsibility for or endorse the content provided by the independent practitioners as the language may differ than InMode manufacturer clearances.