CUSTOM FACIAL
Our 60-minute facial is curated specifically for you, with a custom blend of cutting-edge treatments and medical-grade products.
MICROCURRENT
Microcurrent facials utilize teeny tiny currents of electricity, which in turn helps the skin to create more fibroblasts of collagen and elastin and also gives the muscles of the face a little work out, which helps tighten and firm them, leading to a lifting and tightening of the entire face.
MICRODERMABRASION
Microdermabrasion is a minimally invasive procedure used to renew overall skin tone and texture. It can improve the appearance of sun damage, wrinkles, fine lines, age spots, acne scarring, melasma, and other skin-related concerns and condition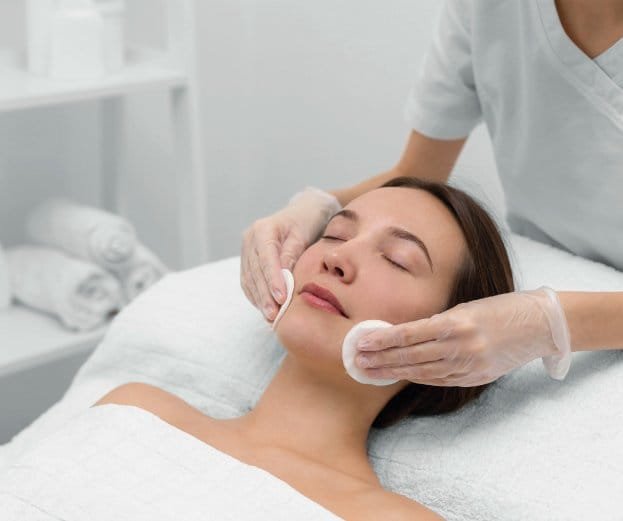 Microneedling / PRP
Microneedling with PRP (platelet rich plasma), also known as Collagen Induction Therapy, is ideal for the treatment of acne scars, surgical scars, stretch marks, fine lines and wrinkles, enlarged pores, sun damage, and uneven skin texture. This therapy stimulates your cells to make collagen- the building blocks of the skin that give it strength and smoothness.
CHEMICAL PEEL
These treatments work by removing the top layers of skin through chemical exfoliation, prompting healthy regeneration, reducing the appearance of lines and wrinkles, and doing wonders for pigmentation problems.
LIGHT THERAPY
LED light therapy, which is fantastic for aging skin, rosacea and acne.
DERMAPLANING
An innovative approach to removing dead skin cells and unwanted light or dark facial hair for a refined, smooth, and glowing appearance. Can be combined with another facial treatment.